1
Workpiece need not be reversed
In a simple machine using a laser marker, since laser irradiation is performed from a single direction, the deviation of the upper and lower processing positions caused by the mechanical wobble during reversal of the workpiece is a problem.
Because this machine supports upper and lower 2-way irradiation, the workpiece need not be reversed. Due to a simple stage structure and workpiece fixing method where no wobbling is present, both high operability and high-accuracy processing have been realized.

< Image of workpiece reversal >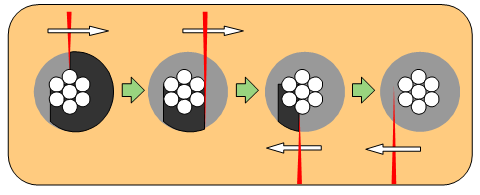 < Image of upper and lower 2-way irradiation >
2
A wide range of processing can be performed through a simple operation
The simple operation involves only setting the workpiece and pressing the start button.
By combining together the "Laser processing conditions" and "Processing position conditions", changes in processing conditions by process and by product, and continuous processing of several locations can be performed through a simple operation of pressing the recipe selection button.


Cross-cut processing(intermediate strip)by XY 2-axis scanning head is also possible.(JC-H100)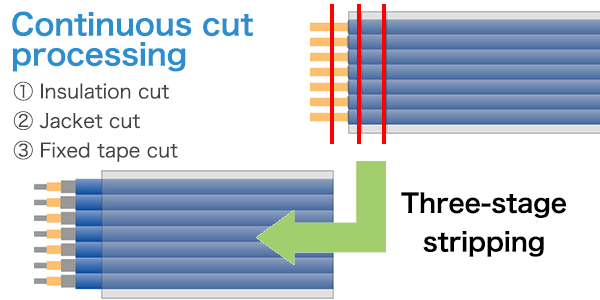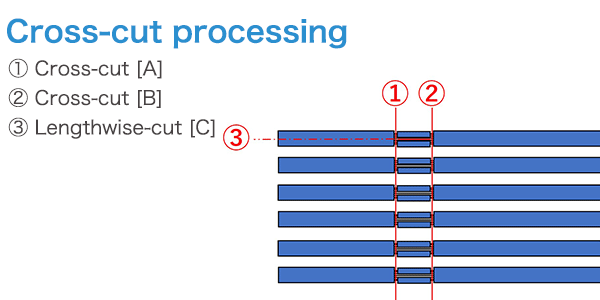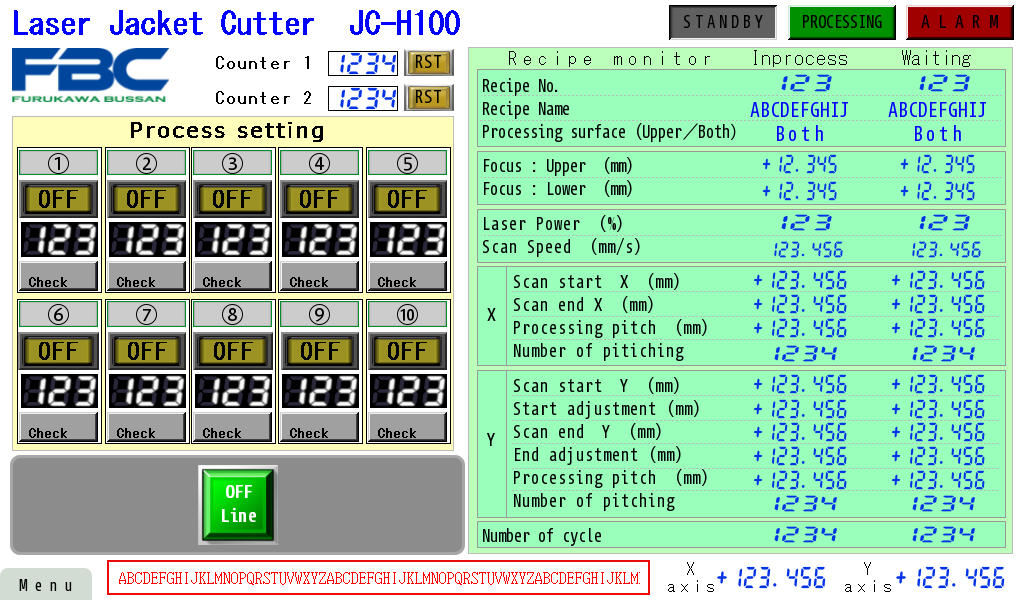 JC-H100 Touch screen
When processing is performed using laser, there is a problem of decline in output because the flue dust generated at the time of processing the coating adheres on to the lens and mirror. In the latest model, the mirrors and lenses inside the machine are housed in separate optical boxes. Since each optical box is connected by a pipe, dust and smoke can be prevented from entering from the outside, so the machine can be used over a long period of time without having to replace the consumable parts.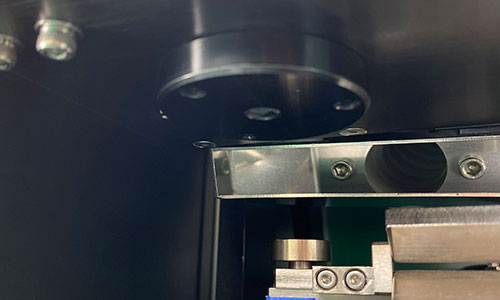 Emission nozzle + Smoke absorption port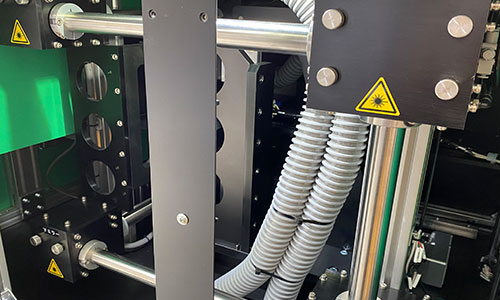 Hermetic optical box
4
Numerical control of focus position adjustment
Numerical control of the focus position can be possible by a precision motor. The recipe can be registered according to the wire type and wire diameter, so you can only select the recipe to change the setup for small quantity and many kinds of products with different wire diameters! It is highly reproducible and there is no downtime during setup changes. Ideal to develop prototypes!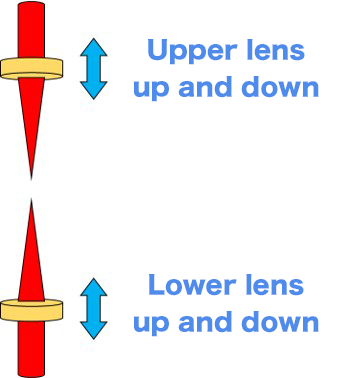 5
Corresponds to automated line(external communication function added)
Equipped with external communication function(Optional) supports automated lines by communicating with host PCs and transport robots! It is also possible to make a proposal about the automated line by a manufacturer co-operating with our company.